New collection of VERSACE glasses. New iconic logo with gold jellyfish on the temples.
Contrast of material and shapes from classic to fluorescent colors. The new collection of VERSACE sunglasses represents the maximum expressiveness of modern design. Where styles, colors, shapes and cultures come together over time.
We have selected some of the most iconic models for you, which in our opinion are destined to last over time.
Choose a VERSACE eyewear if you are a lover of the classic but don't want to give up the freshness.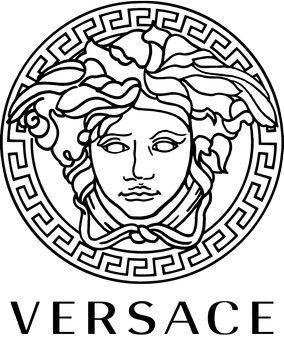 X
Biggie sunglasses fluo fuchsia VERSACE 4361 medusa logo. New collection of Versace sunglasses with medusa gold logo temples. Unisex accessory with a streetstyle soul for those who love to wear a design object. Sunglasses with a vintage soul but thanks to the fluorescent fuchsia color, decidedly modern in style. Rounding out full gray contrast lenses. Surprise them all, buy online on otticascauzillo.com your new Biggie sunglasses fuchsia fluo VERSACE 4361 medusa logo. Ottica Scauzillo ships worldwide to +39 3355725101
Biggie sunglasses medusa logo VERSACE 4361 col. black. New collection by Versace eyewear. Vintage style for a modern but classy look. In this total black version, it embodies the spirit of an icon like Biggie Small. Medusa logo in gold on the temples in contrast with the black acetate frame. Narrow rectangular hexagonal front. A real must have, this accessory is destined to become a trend. Purchase online on otticascauzillo.com your new Biggie sunglasses logo medusa VERSACE 4361 col. black. Ottica Scauzillo ships worldwide to +39 3355725101
Biggie sunglasses fluorescent green VERSACE 4361 medusa logo. New collection of Versace sunglasses with a vintage style but with an enterprising character. Unisex sunglasses in fluorescent green acetate with a front with broken hexagonal lines. To make it unique, a new gold medusa logo on the temples. This Biggie model is vintage-inspired but renewed in style. Choose a versace streetstyle accessory, buy online on otticascauzillo.com your new Biggie sunglasses fluorescent green VERSACE 4361 medusa logo. Ottica Scauzillo ships worldwide to +39 3355725101